Add and Remove the Footer from Generated Documents
You can choose three options for the footer:
1. Always Include
2. Never Include
3. Include for Counterpart Only
Navigate to Documents > Select Document > Footer Options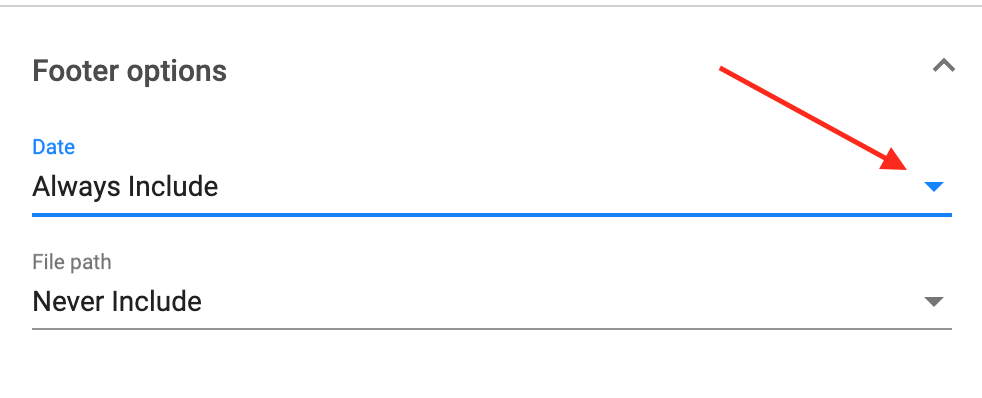 The footer includes the Date and File Path. These help to identify the document to ensure the same copy is being used across parties. They can be useful to include in the document, but are not required for execution.
You can select which you would like included in any document type.