When generating a Reporting Letter, you may prefer that the wording closer match your own precedents. You can now replace eState's clauses with your own custom content.
These defaults can be set once on the document tab, however, can always be changed on the client level depending on whether or not you want that custom clause included for that client.
How do I add Custom Reporting Letter Content?
Navigate to the "Documents" tab.

Click on the

Reporting Letter document and scroll down to the "Contents" section.
Click "Contents Options" .
Click the three dots on the right side of the clause you wish to change and select "Edit".
Click the "Content" box and select "Custom" from the drop-down list. Enter the custom content in the box.
Click "Done" and then "Save" in the bottom corner to save the default contents settings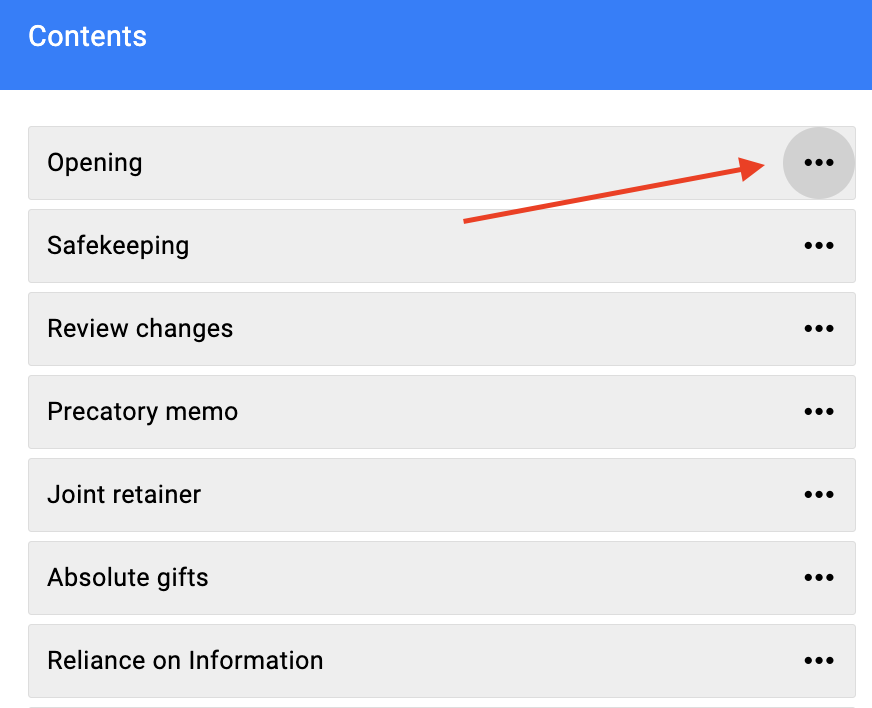 Note: You will need to be on a Growing or Professional plan to customize your documents.