Depending on your Client's situation, you will not always need every possible definition to populate in every will. For the Single Will, Short Will and Multiple Will documents, you can now customize the precedent and choose which definitions you want to populate.
How do I set the default definitions for each document?
Navigate to the "Documents" tab.
Click on the Single Will, Short Will or Multiple Will Documents and scroll down to the "Definitions" section.
Click "Customize definitions" .
Click the buttons for the definitions you want to appear in the will. Remember, these are just your

defaults

- if you need to include or remove definitions for a specific client file, you will still be able to do so before you generate the document.
Click "Done" and then "Save" in the bottom corner to save the default definition settings for that document type.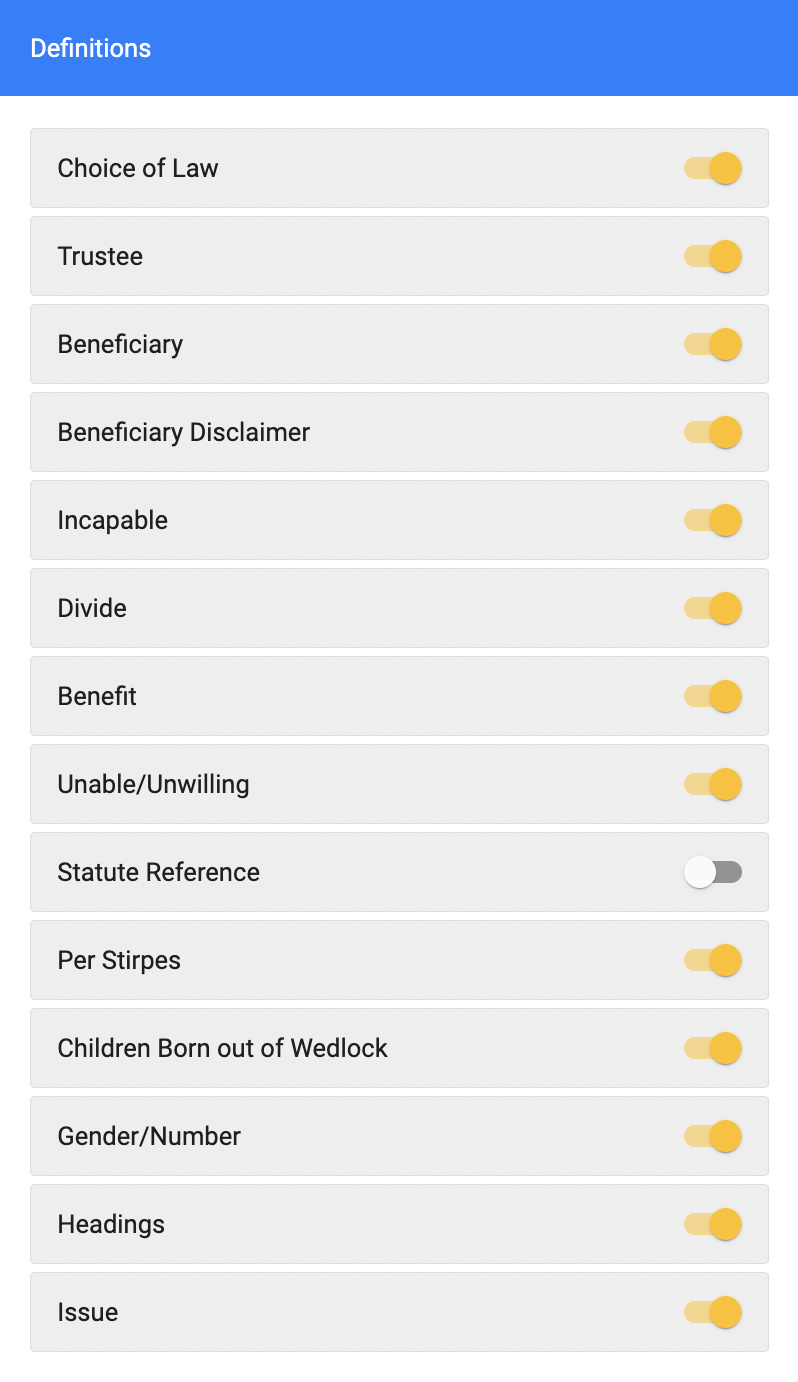 For the Single Will and Multiple Will Documents, you can choose from the following definitions:
Choice of Law
Beneficiary
Incapable
Benefit
Statute Reference
Children Born out of Wedlock
Headings
Trustee
Beneficiary Disclaimer
Divide
Unable/Unwilling
Per Stirpes
Gender/Number
For the Short Will Document, you can choose from the following definitions:
Incapable
Children Born Out of Wedlock
Headings
Unable/Unwilling
Gender/Number
Click here to download a table demonstrating the clauses that populate if each definition box is ticked off.