How do I add a client?
Navigate to the "Clients" tab from the right hand panel.
Click "+Add" and enter in the client's First and Last Name. These are the only mandatory fields that must be filled out in order to add the client.
If you wish to send the client the online questionnaire, enter the client's Email and check the "Use questionnaire" box.
Click "Add" in the bottom corner to add the new client to the system. If you have followed step 3, this will also trigger the sending of the questionnaire.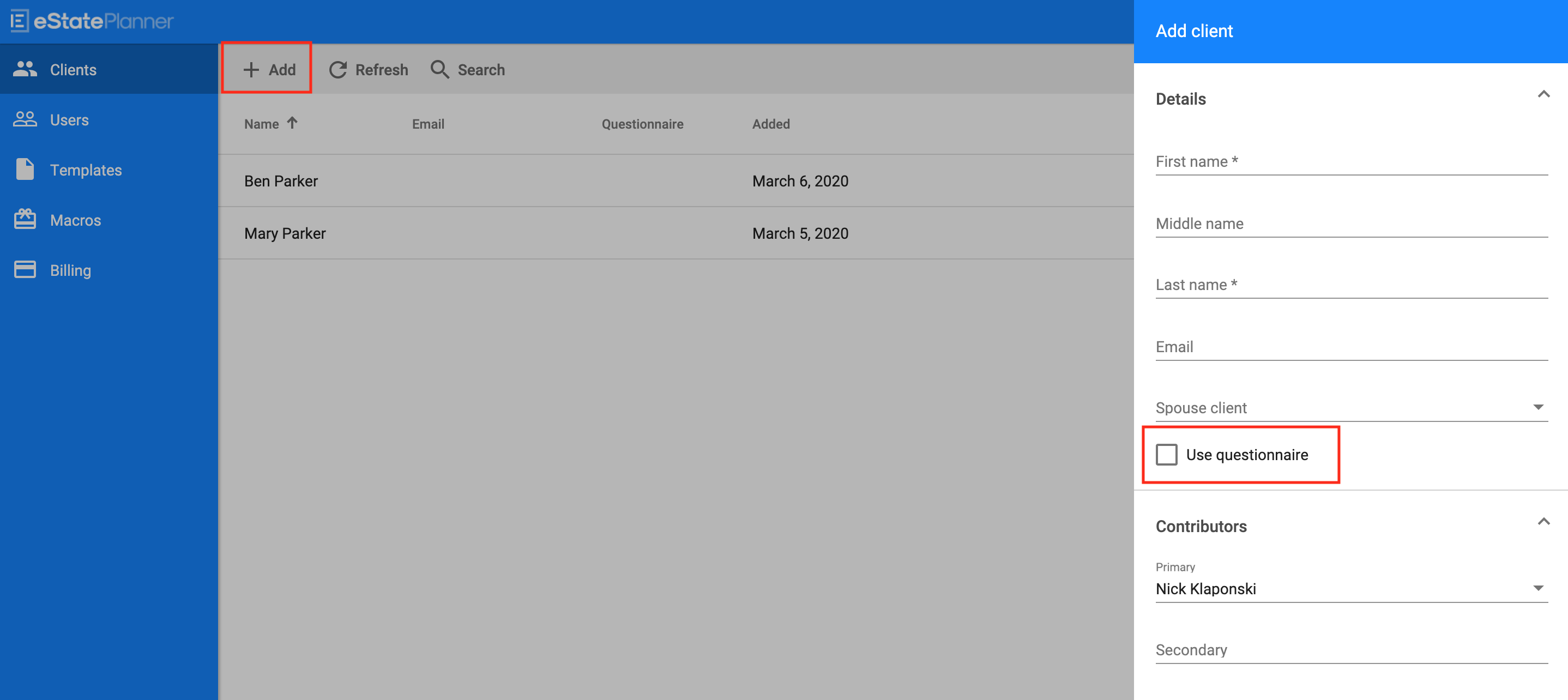 Note: You will not be charged the per-client fee when adding clients to the system. This fee is only incurred upon the generation of the first document or summary for that client.
What is the questionnaire?
The questionnaire is an online form where clients have the opportunity to enter their profile, family tree, asset and debt information. Any information entered into the questionnaire will automatically populate in your account.