What is the Client File Share feature?
The Client File Share feature allows you to share a client file with another account. It's designed to facilitate collaboration between financial planners and lawyers during the estate planning process. This feature was designed so that financial planners can initiate the planning process and then share the file with a lawyer who can complete the drafting of the will and other legal documents.
How do I share a client file?
To share a client file, follow these steps:
Click on the three dots located next to the client file you want to share.
Select "Share" from the options that appear.
Enter the email address associated with the estate planner who is the recipient of the client file. Please note that the email address must be linked to another eState Planner user for the file transfer to be successful.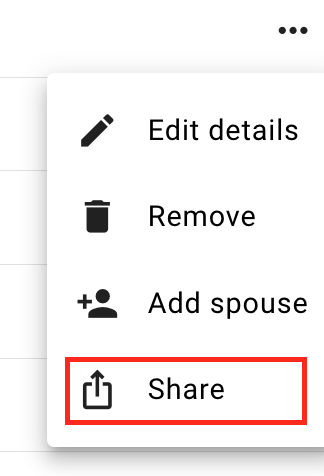 How do I accept a client file that was shared with me?
To accept a shared client file, follow these steps:
You will receive an email notification informing you that another user has shared a client file with your account.
Log in to your account and locate the "bell" icon in the top right corner of the screen.
Click on the bell icon to view your notifications.
Select the "Accept" option to add the shared client file to your client list.
The client file will now appear in your list of clients, and you will have the same functionality to work with it as you do with any other file created in your account.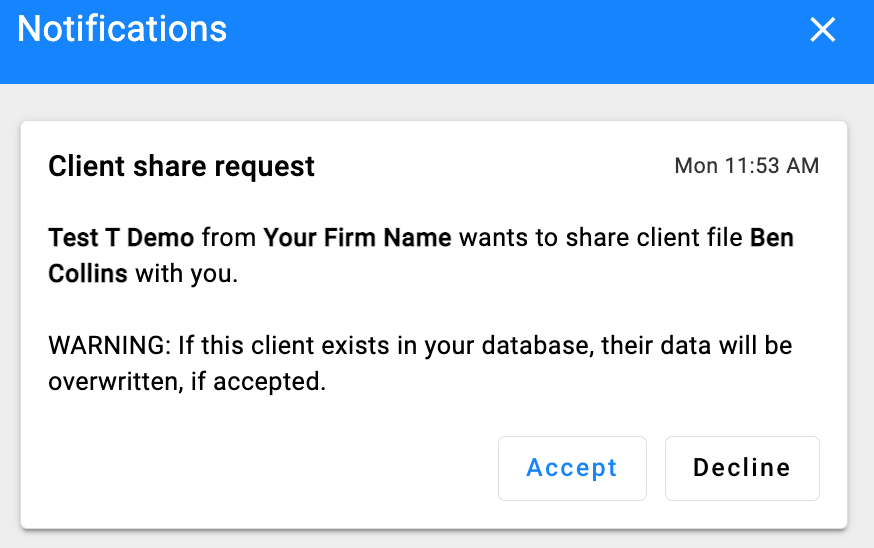 Once the client file has been shared, it will exist independently. Any changes made to the file in one user's eState Planner account will not be reflected in the accounts of other eState Planner users.