How do I add a spouse client?
The spouse client function links the two spouses together in the system. Any shared family tree, joint asset and planning information can be entered once and then synced between the two spouses.
To activate this feature:
Add the first spouse as a client.

Add the second spouse as a client and

select the first spouse's name from the "Spouse client" drop down list. When you click "Add", the spouses will be linked together in the system.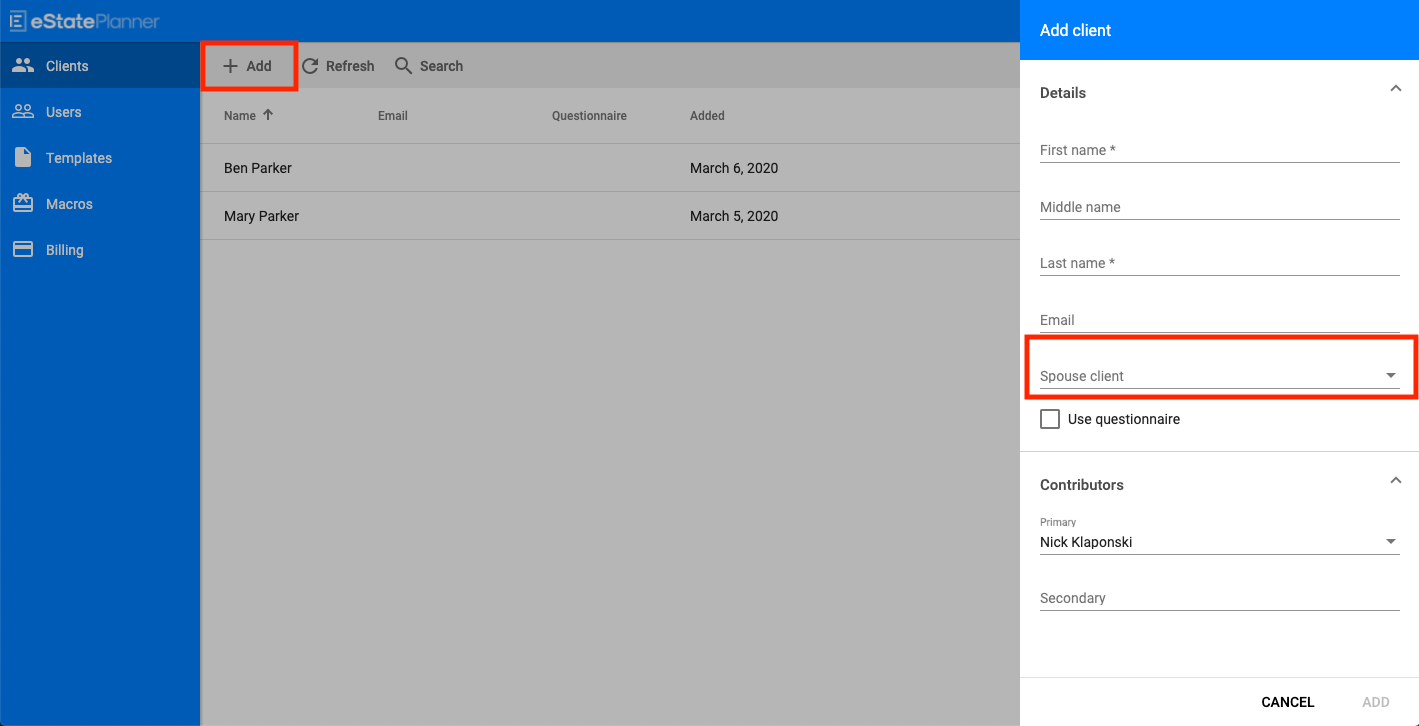 Note: This feature should only be used if you are doing wills for both spouses. If you are doing a will for one spouse where the other spouse is a beneficiary, you do not need to add them as a separate client in the system, you can instead add them as a spouse to the client on the family tree in the "People" section.