Some clients have a preference as to how gifts are ordered in the will. For example, they may want all the gifts to the children to appear first, followed by the gifts to the other family members, instead of just having them appear in the order they were inputted in the software.
How do I re-order Initial Gifts?
Choose a Scenario and click on the Initial Gifts bar to reveal more information.
Drag and drop the assets into the green box to create gifts.
To reorder the gifts, click the six dots on the right side of the gift and drag it up or down depending on where you would like it to fall in the order.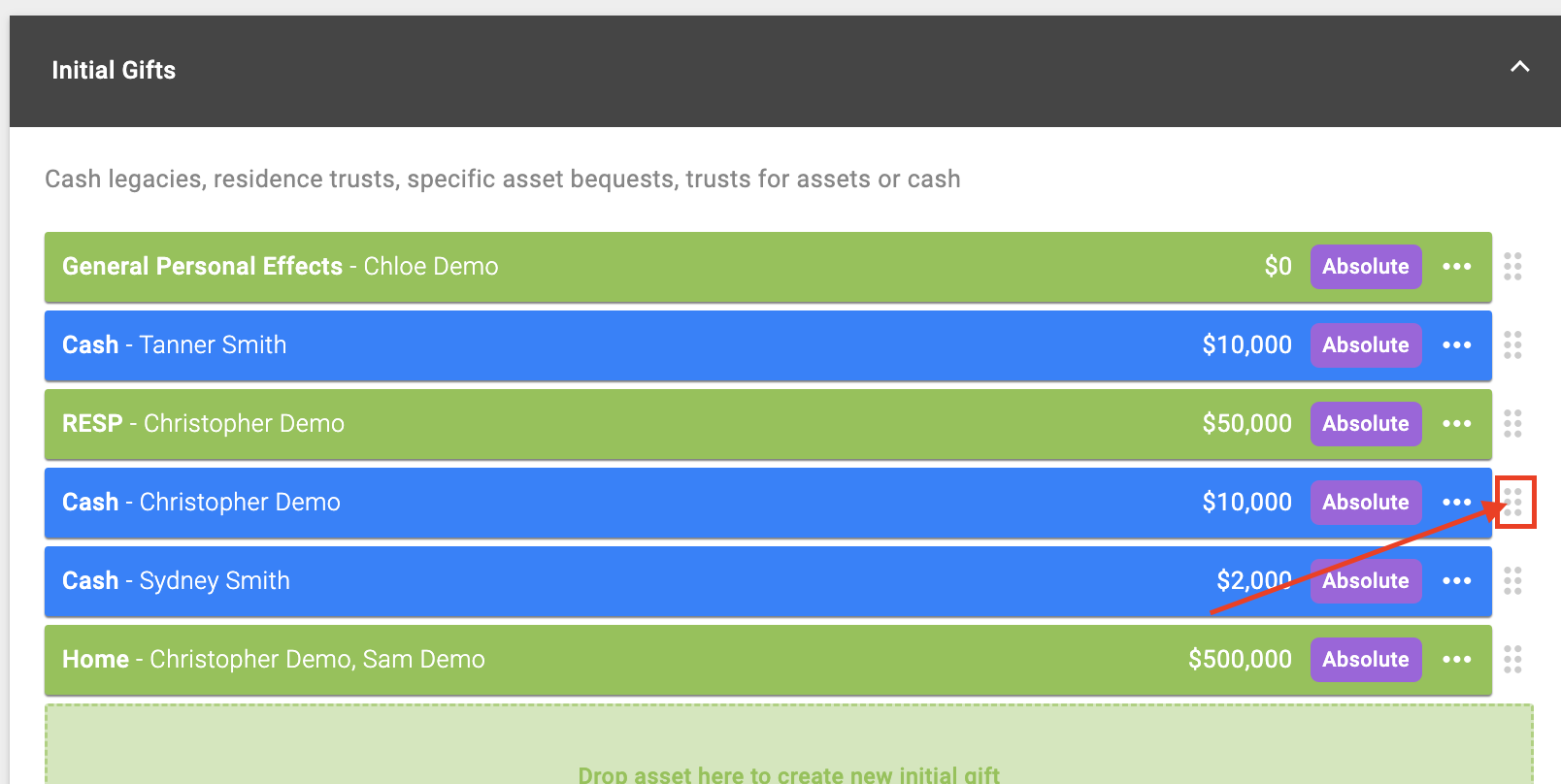 How does the logic in the software affect the ordering of the initial gifts?
All Cash and Asset gifts (except Personal Effects, Pets, RESPs, Loyalty Points, Residence Trusts) are grouped within a scenario. This is because there is a different introduction to the clause depending on who is alive and what scenarios the gifts have been created in.
The grouping works as follows:
All Surviving Spouse only (gifts are not created in other scenarios) initial gifts are grouped together

All Surviving Spouse and Descendants Only initial gifts are grouped together

All Surviving Spouse, Descendants Only and No Descendants initial gifts are grouped together

All Descendants Only only (gifts are not created in other scenarios) initial gifts are grouped together

All Descendants Only and No Descendants initial gifts are grouped together
Cash Gifts are listed in order they appear in the system (except when they have different priorities - in which case they are listed in the priority order)