How do I sync the POA appointments from one spouse's profile to the other?
If you are dealing with a spouse client file and wish to copy the POA Financial or POA Personal Care appointments into the other spouse's profile, you can do so by using the spouse sync button.
First ensure both spouses have been added as separate clients and linked together with the "spouse client" field.
Enter into one spouse's profile and navigate to the "Financial" or "Personal Care" tab.
Choose your primary and alternate appointees.
To copy the appointments over to the other spouse, click the spouse sync button (the name of the other spouse with arrows) in the bottom left corner.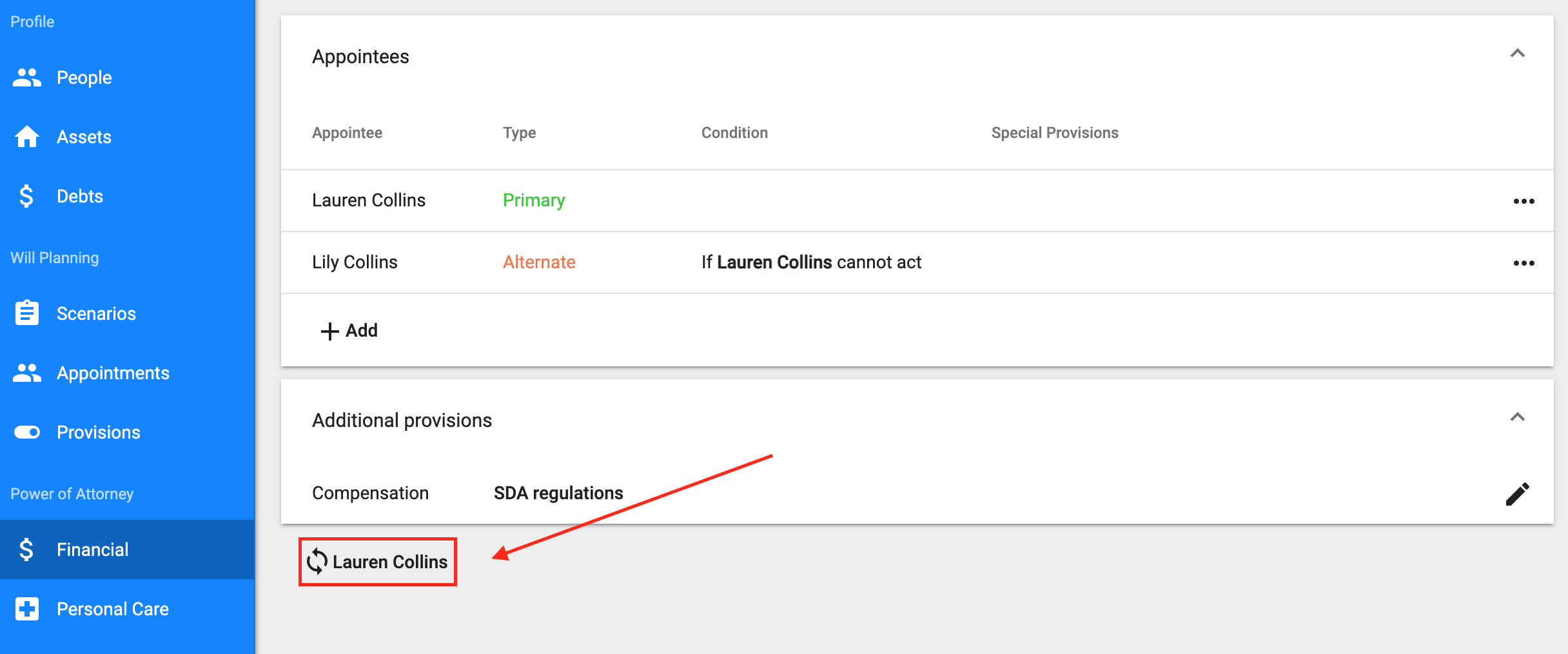 Note: If the spouse is one of the appointees, syncing will automatically switch their names (so that the spouse will never be appointed as their own estate trustee).