How can I tell which assets have already been distributed and which remain?
In each scenario, the box on the left side of the screen lists all assets that have been added to the system. Anything that has not been distributed will appear in dark green under "Remaining Assets/Balance of Estate". Anything that has been distributed will appear in light green under "Distributed". Click the downwards arrow to reveal the list of assets that have been distributed.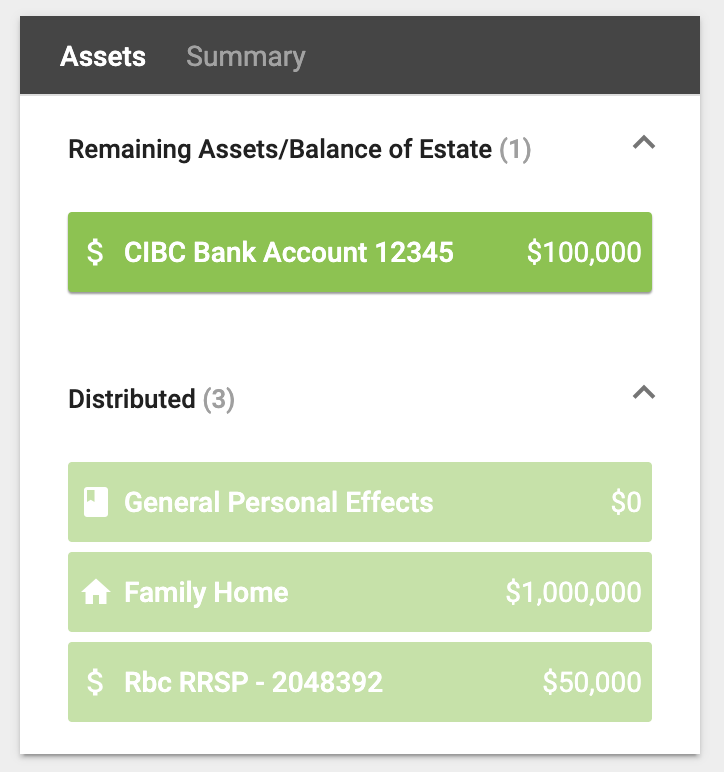 Is there a way to see a summary of the allocation of assets?
Click "Summary" in the top corner of the assets box.
The pie chart will present a visual breakdown of the assets. Joint/Designated assets are denoted with a blue segment, Initial Gifts with pink and the Balance of the Estate with yellow. If you hover your mouse over different segments of the chart, you can see the total value of assets in that category.