What Are Custom Precedents?
eState Planner now allows you to draft documents automatically using your own precedents. This means documents can be generated using your clauses, language, and style.
The Hull and Hull LLP precedents have been trusted for decades, but we know that some of you are more comfortable and familiar with the precedent that you've developed. So we created a way to access all the benefits of eState Planner, while producing documents using your own precedents.
Here's how you customize the following documents*:
*You will need to be on a Growing or Professional plan to customize your documents.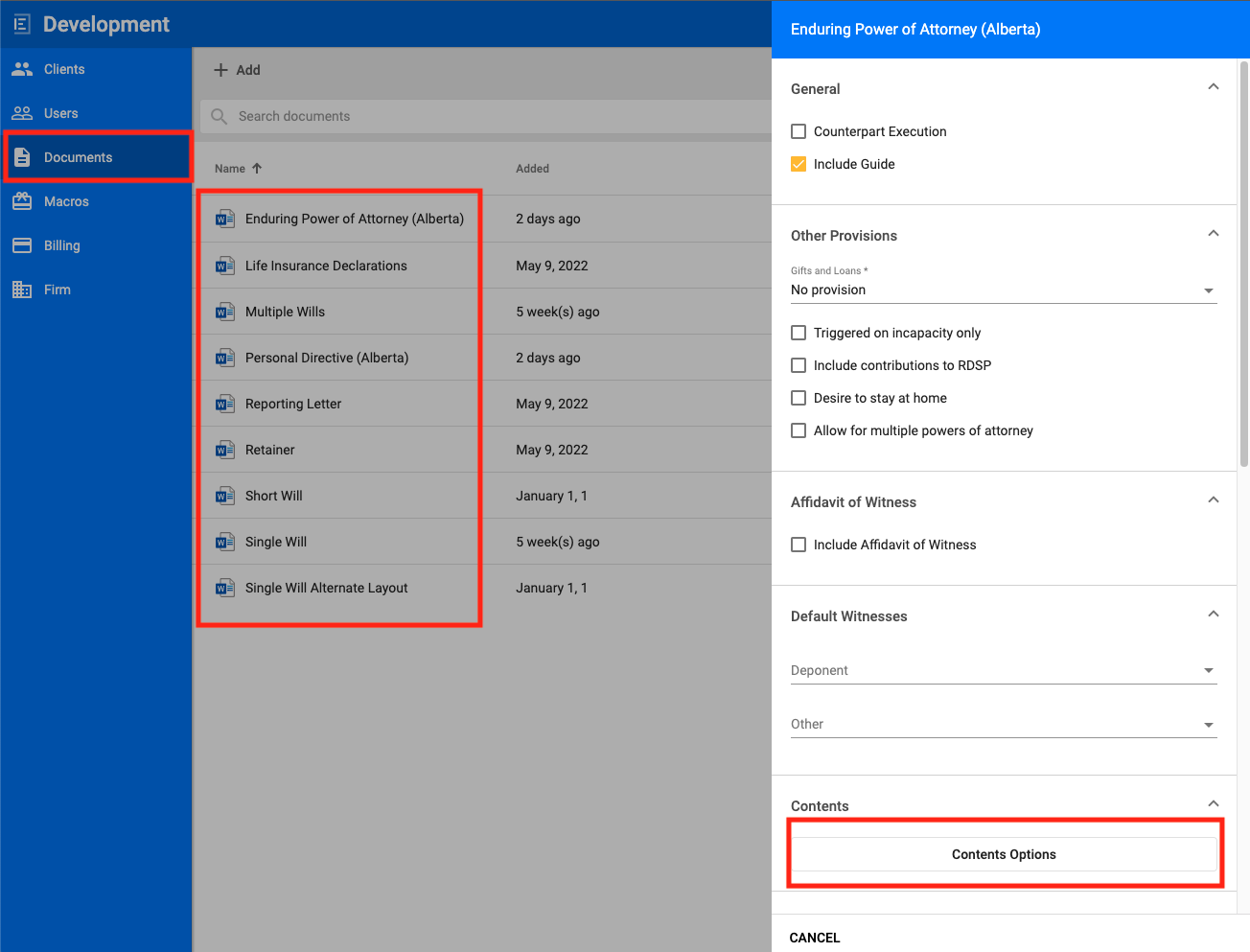 If you need any help or would like more customization than we offer, you can book a quick 5-minute call with our team here.
What Documents Can Be Customized?
Single Will

Multiple Wills

Powers of Attorney

Insurance Declarations

Retainer
Reporting Letter
What is the Process for Additional Customization, and How Long Will it Take?
To get a sense of your amendments, we will need a sample of your current Will to get started. After we review the Will, we'll book a call with you to chat about the changes and give you a quote. Once the changes are confirmed, we'll make the amendments and new precedents will be added to your portal.
You can now produce your own precedents using eState Planner.
Send us a sample Will

Chat with a team member about processes and changes

Development

Document review

Updates and ongoing changes
This process can take a few weeks to complete.
What Does it Cost?
Custom Precedents is an additional monthly cost added to your current Growing or Professional plan monthly subscription. The cost will vary depending on the complexity of the precedent.
How do I Make Changes and Updates?
We understand your precedents may evolve over time and changes may need to be made. Minor amendments are built into the monthly cost to allow you the flexibility of updating your precedent when needed.
Can I Have More Than One Precedent?
Sure! We can build as many custom Precedents as you'd like. For example, if different lawyers at the firm want their own precedents, we can make it happen!
How Do I Get Started?
If you would like to learn more about our Custom Precedents feature or would like to have your own precedent in your portal, you can book a quick 5-minute call with our team here.
You can also book a call with us at a later time using the "use your own precedents" button located in the document column.