What is the significance of the icon colours on the family tree?
e-State Planner has coloured the icons on the family tree to help you differentiate the client from other family members. It is best practice to indicate the gender of the individual as it will affect how the will is worded.
The client is indicated with a black background.
Family members marked as female will receive a pink background.
Family members marked as male will receive a blue background.
Family members with no specified gender will receive a grey icon.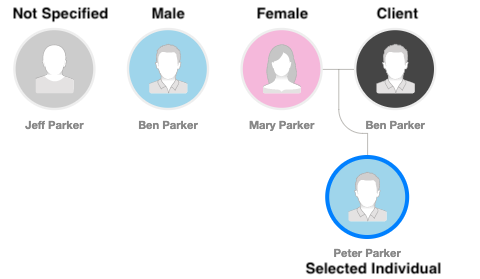 Note: If an icon has a blue circle surrounding it, it means they are the selected individual and any family members you add will be in relation to them. (Ex. adding a child would add the selected individual's child).